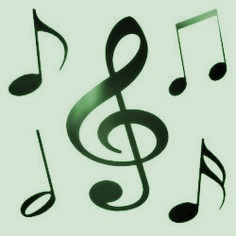 This session will be lead by a new band formed mainly from CMC members Peadar, Georgette and Casey, but minus Sam Davies for this session.  They're called The Triskeles, named after the spiral symbols on the stones at Newgrange in Ireland. Many of the tunes have been chosen due to their reference to Cork where Georgette lived for 3 years. Don't Miss it!
Roddy McCorley/ Mountains of Pomeroy/Centenary march BBS 62,63,64
Joe Burke's Jig/Over the oceans/ Saddle the pony BBS 10,11,12
Pat Organ's #1/ Pat Horgans #2/ Pat horgans #3 BBS 35,36,37
Elseys waltz NB 19
Miller of Glanmire/ Fair haired boy/ Ten penny bit BBS 13,14,15
Lannigan's Ball/ Top of Cork Road/ Tripping up the stairs BBS 16,17,18
Off to California /Boys of blue hill/Harvest home (AKA Cork Hornpipe) BBS 71,72,73
Rakes of Mallow/ Davey knick knack/ soldier's Joy BBS 53,54,55
Banish misfortune, Smash the windows, Clare jig BBS 27, 29, 23
Raglan road NB 83
Shandon bells/ knights of St Patrick BBS 19,20
Break
Kesh jig/Coonamara stocking/Blarney pilgrim NB 43,44,45
Farquar and Hetties waltz sheet
Merrily kissed the quakers wife/Battering ram/Lark in the morning NB 67,68,69
The butterfly /kid on the mountain NB 10,11
Mrs Helen Robertson NB 73
Foxhunters jig/Rocky road to Dublin/Slip jig BBS 30.31.32
Leaving liverpool /South Australia/Drunken sailor/My love is but a lassie yet NB 46,47,48,49
If extra tune needed
Muckin' of Geordies' byre /100 pipers/Cock of the north NB 74,75,76
.
.